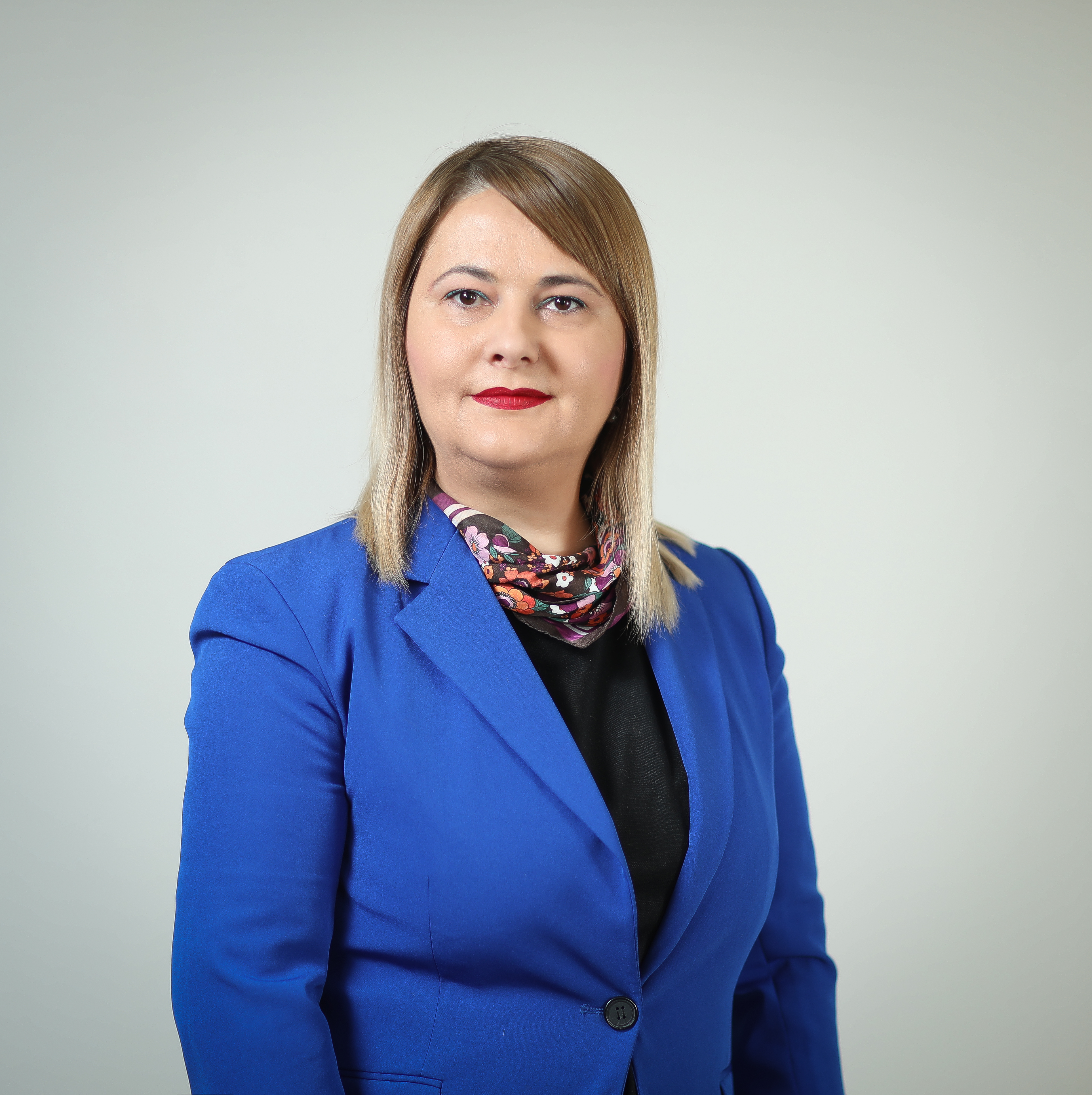 Mimoza Sylejmani was born in Prishtina on February 28th, 1979.
She completed her university studies at the public University "Hasan Prishtina" in Prishtina, at the Faculty of Construction and Architecture, Architecture Branch, with the title Architectural Engineer.
Mrs. Mimoza Sylejmani started to practice her knowledge in year 2000, through the engagement in the project for the restoration of cultural heritage monuments, where the restoration of the Hadum Mosque in the Municipality of Gjakova was of particular importance, a project realized in collaboration with Harvard University.
During the period 2001 - 2003, she worked as a coordinator in the Norwegian company "NORWAY INVEST", engaging in the fire safety of facilities. In 2003, she worked as an expert in the visioning of the Municipality of Suhareka, in cooperation with the Technical University of Vienna, where due to the success of the project, the exhibition was held in Vienna (Austria).
During the period 2005 - 2007, she was engaged as an architect in a local architecture studio, where she was involved in various projects of the European Agency for Reconstruction and Development.
In 2008, she was engaged as an expert in the CHWB project for the drafting of regulatory plans and development plans in the Municipality of Junik, this project was carried out in co-operation with "Polis" University in Tirana.
In the period of 2008 - 2013, she served as an expert for the design of various projects in the field of architecture, in cooperation with large companies, whether local or international ones.
Also, she has been engaged and worked in several non-government organizations (NGO's) for the treatment of public spaces in the Municipality of Prishtina.
She is the founder of the Office for Urban Regeneration in the Municipality of Prishtina, from 2014 - 2019, and for one term she was an assembly member in the Assembly of the Municipality of Prishtina and a shareholder in the NPL "Palace of Youth" in Prishtina.
She has been part of several juries, such as: the "Book Market" competition, the "Flower Market" competition, the "Archi Tech" festival, the architectural competition for "Çarshija" in the complex of Old City of Prishtina" and she has been the chairwoman of competition for the Autism and Down Syndrome facility in Prishtina.
During the period 2019 - 2022, she was Coordinator for Projects in the Public Housing Enterprise and the Municipality of Prishtina.
Mrs. Mimoza Sylejmani currently holds the position of Director of the Department for Strategic Planning and Sustainable Development in the Municipality of Prishtina.
E-mail: mimoza.sylejmani@rks-gov.net
Assistant: valbona.i.rrahmani@rks-gov.net
Tel: 038/223-687