Headquarters of the Directorate: Prishtinë, Old building of municipality, Str. UÇK 61
Director of the Directorate: Gëzim Mehmeti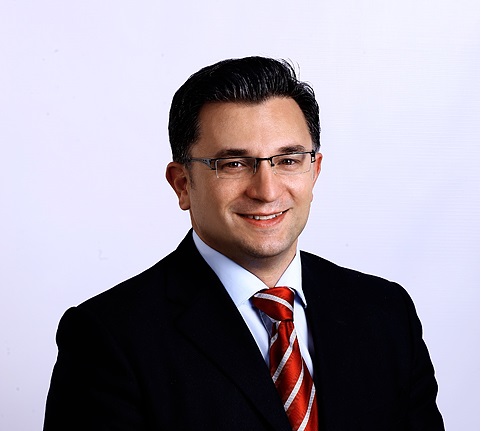 Date of birth: 06 September 1971
Status: Married
Experience: Gëzim Mehmeti has over 16 years experience in various positions in the management field. He graduated from the Faculty of Law in Germany.
During 2001-2002 he worked at the company "Mabetex Project Engineering" Prishtina, as a deputy director . During 2002-2005 he was the general director of KB "Mabetex" Prishtina. During 2004-2006 he was the Director of Administration at "ATV-MEDIA COM" company, as well as the deputy. general director in the newspaper "Lajm" and "ALSAT Kosova". During 2006-2008 he was deputy chairman of AKR and 2008-2012 secretary for Foreign Affairs. During 2012-2014 he worked as a Senior Advisor to the Board of the German-Kosovo Chamber of Commerce. During the years 2014-2016 he worked at BAMF, Germany, while 2016-2017 he worked as a director at AFA "Support GmbH" Bielefeld in Germany.
E-mail: gezim.mehmeti@rks-gov.net
Tel: 038 224 870

Working hours: 8:00 to 16:00.
Parties' acceptance: Tuesday from 09:00 to 11:00; Thursday from 09:00 to 11:00 and from 14:00 to 16:00.
Directorate of Capital Investments and Contract Management
Compiles the long-term and mid-term development program of infrastructure at the municipal level, in accordance and in cooperation with local communities and in harmony with urban development of settlements and rural areas;
Follows and studies the course of municipal infrastructure development and sets the criteria for road infrastructure construction;
Prepares project tasks and categorizes the facilities of local and rural infrastructure;
Compiles small infrastructure projects, according to the needs of local communities;
Issues construction permits (road infrastructure), permits for digging and opening the canals for public enterprises, as well as permission for individual citizens' connection to the infrastructure network;
Appoints the supervisory body for observation and the commission for technical control of constructed objects, in cooperation with the Procurement Department;
It is responsible for the management (supervision) of construction, reconstruction and rehabilitation of road infrastructure (faecal sewers,atmospheric,cable,water supply, asphalting, public lighting, horizontal and vertical signaling) in the city and rural areas);
Controls and supervises the quality and compactness of construction materials, through a licensed laboratory for compliance with accepted technical standards at international and EU level;
Cooperates with the procurement body,for the purpose of implementing the signed contracts for carrying out local infrastructure Works;
Performs work in the field of geodesy for the needs of the Directorate;
Maintains the documentation of property expropriation during the previous years, which are in the interest of the Municipality;
Archives technical documentation of local infrastructure.
Performs other work, according to applicable laws within the area of activity of the Directorate,
For the purpose of exercising the functions determined by the applicable legal provisions, the Directorate of Capital Investments and Contract Management is organized in these sectors:
1. Sector for Capital Investments
2. Sector for managing High Construction Contracts
3. Sector for managing Low Construction Contracts